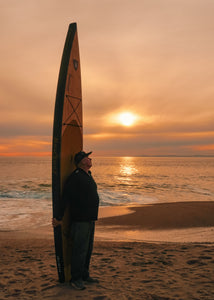 BruSurf & Snapdragon Story
BruSurf is a outdoor watersports distribution company, our headquarters are based in San Juan Capistrano - 10 minutes from Baby Beach in Dana Point Harbor.
Come and visit our new full service showroom at
33041 Calle Aviador Suite H
San Juan Capistrano, CA 92675
BruSurf founded in 2010 by George Mayou and Sean Noone, two South Africans who came to America with a dream. We are the owners of BruSurf & Snapdragon brands and deliver to 500 shops nationwide.
We want to take the best care of our customers, thank you for all the support!
Best Regards George & Sean